Plc Automation training in Baddi, Himachal Pradesh
The Core Systems Automation Division is providing state of the Art  PLC automation Training in Baddi. The Core Systems is a specialist in PLC SCADA Systems by different companies like Siemens, Schnider, Allen Bradley, Delta. Candidates From Various Industrial Located in Baddi, Nalagarh Industrial Area Undergo Various types of Practical PLC automation Courses From The Core Systems Around the year at The Core Systems Training Campus
The Core Systems are providing training Courses on Various PLC's SCADA Systems, Ac and DC  Drives, Plc Automation, Instrumentation, Panel Designing.  Candidates with Diploma /BE/BTech Fresh Engineers, Engineering professional as well as  Technicians in Electrical/instrumentation/ ECE  are being trained on PLC Automation  Since 2001.
What Is PLC Automation?
PLC stands for Programmable Logic Controllers. It's a Technician Certificate Program. PLC
basically provides the technical skills and knowledge essential to work with programmable logic control systems commonly found in an industrial/manufacturing environment. An Automation engineering course provides knowledge to the students of troubleshooting, repairing and maintaining automated industrial equipment, such as CNC (computer numerical control ) equipment and robots. Automation engineering courses include instructions in fluid dynamics, thermodynamics, and electrical circuits. The Core Systems provides PLC Automation Training In Baddi.
Both the things are internally connected as Automation is the technology and PLC is the device on which automation runs.
PLC Automation Training In Baddi
Why PLC Automation?
Knowledge of Plc Automation is now becoming important for Engineering Graduates in Electrical, Electronics, EEE Engineering and Also for the Students of Instrumentation Control Engineering as the Manufacturing industries like Food processing, Pharmaceuticals, Mechanical Design, Textile, Automobile, Electrical, etc. are dependent upon PLC for Automation process Control. So, Type of industry doesn't matter, PLC is required everywhere.
Various PLC Automation Modules covered in Plc Automation training in Baddi
---
Siemens PLC The smart option for your very own automation process: SIMATIC controllers  SIMATIC controllers are the smart option for your very own automation process Strong, small in size, and also modular, in the control system cabinet or even straight away at the equipment, PLC- or even PC-based: With SIMATIC, you'll definitely find the correct control system plc.
---
Allen Bradly ( Rockwell Automation)  the world's biggest organization committed to modern Plc Automation. Work on MicroLogix Series 1000, 1200, 800, etc . panel fitted plc system with different sensor interfaces. one of the top brand in PLC and Industrial Automation.
---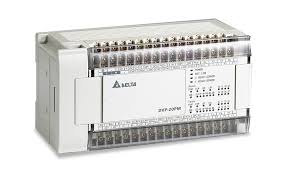 Delta PLC Delta's mechanical computerization items are built to encourage savvy assembling and vitality effectiveness in fields extending from carpentry, bundling, get together, hardware assembling, and then some. A key keen assembling feature at Delta's corner is the Advanced Processing plant Observing Arrangement, a cutting edge biological system of computerized stages created by Delta for the checking and control of gear, tasks and vitality utilization in industrial facilities.
---
Daq Factory SCADA Systems DAQFactory offers the highlights and power – every one of the highlights of the enormous apparatuses like Wonderware, Citect, RSView, yet downsized for littler frameworks. On the off chance that you have 100,000 labels, at that point those different devices are most likely the correct answer for you, however on the off chance that you have 30 labels, or 300 labels, or even 3000 labels, at that point DAQFactory can offer similar highlights without the additional expense and without the additional multifaceted nature of setting these frameworks up. DAQFactory's scripting motor gives the adaptability should have been utilized in pretty much any industry. From content, you approach practically all aspects of DAQFactory enabling you to change it to perform precisely the manner in which you need.
---
Want to Learn more about Plc Automation training in Baddi you can go to this google link 
For best in Class Plc and Automation training, Feel Free To contact us, The Core Systems has no Office For Plc Automation training in Baddi please contact our Chandigarh office: